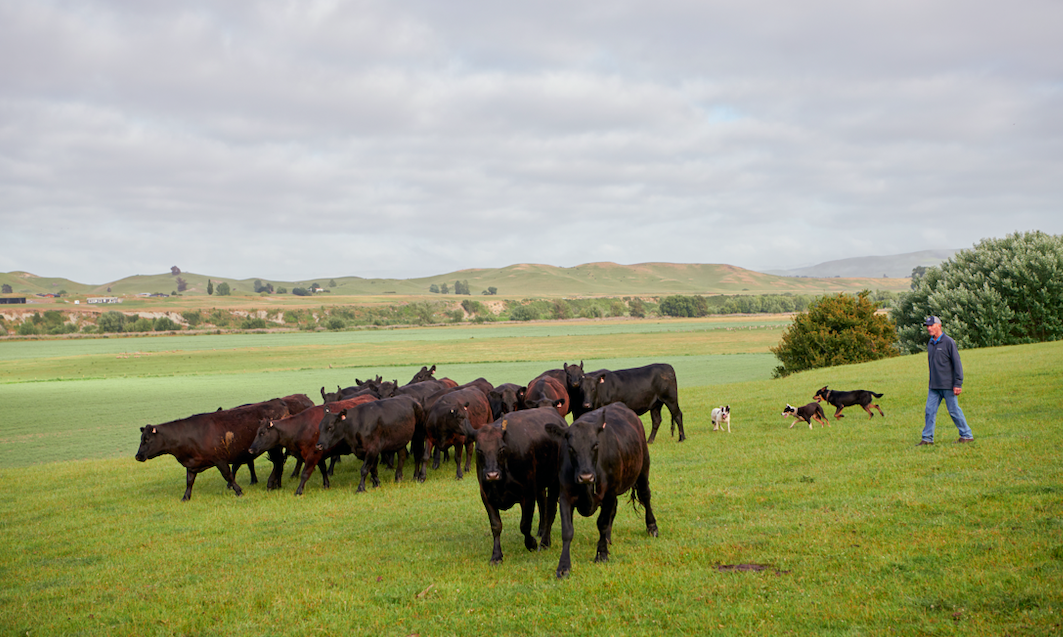 Shop Online – It's Easy!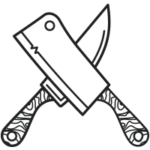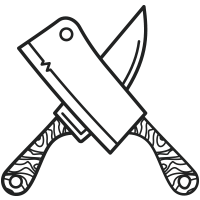 At Waipawa Butchery, the supply chain is short – our quality, 100% grass-fed beef and lamb comes from Patangata Station, just 15km and 35km from the butcheries.
It's something we are really proud of, and it means we're still able to deliver to your door from our farm to your plate.You can order Waipawa Butchery beef, PigCare accredited pork and Bostock Brothers Organic Chicken online, any time.
PLEASE NOTE: Processing pressure at our abattoir, due to COVID-19 means that lamb production at the Butchery is on hold for now.  
We appreciate how much you all enjoy a lovely piece of Waipawa Butchery lamb, and we apologise for any inconvenience.
As soon as the abattoir is able to take animals for us again our Butchers will be back to artfully breaking down lamb at the Butchery to deliver to you.
In the meantime we have plenty of beef, chicken and pork to create beautiful roasts, and rump, casserole meat and shin on the bone to cook up a delicious osso buco.
 We endeavour to deliver the same day in Hawke's Bay and the next day to any town or city in New Zealand, or two days if it is a rural delivery address.
This is a completely contactless process, to keep you and your families safe.
Duncan and Annabel x
---
Steps to Shop Online
First head over to our website
Choose from either our Custom Form or pre-made Boxes.
How to Create a Custom Order:
You can use our order form to add products to your cart; If you know what you're looking for click on 'categories' and a drop down will appear showing our product in groups i.e: '21 Day Aged Patangata Station Angus Beef', or 'Pig Care Accredited 100% NZ Pork' etc.
View all  products at once – by using the  'show product'  filter and clicking 'all'.
You can also do a unique 'search' by typing in a keyword ie: pork, beef, chicken.
Click on what you want, specify the amount and 'add to cart'. You can then 'view cart' – and 'proceed to checkout' from here.
Fill out your contact details – first name, last name, phone number and email.
 Click 'place order', add payment details, and we will arrange the rest.
How to Buy our Pre-made Boxes:
Find the box you would like to buy and click through. Choose from The Butchers Best, Premium Entertainers Pack, Top Pantry Picks and Hand Crafted Sausage Collection.
Specify you would like your box 'delivered'. Please note there is no pick up option at this time.
Choose a date for delivery.
Once you have finished shopping, click 'view cart' if you are happy with your purchase – 'proceed to checkout'.
Fill out your contact details – first name, last name, phone number and email.
 Click 'place order', add payment details, and we will arrange the rest!
Shop Local,  Support Local –small business supporting New Zealanders!
---
Delivery Detail
We deliver door to door to the following locations in Hawke's Bay overnight and using NZ Couriers to any city or town in New Zealand.
Napier
Hastings
Havelock
Waipawa
Waipukurau
With the cooler weather, we can offer a rural delivery service –  to help farming communities during Covid-19 lockdown –  rest assured our boxes are good for up to three days.
With Rural Delivery addresses – the box may take two days depending on your rural post drivers' run.
All of our delivery boxes are re-usable and include frozen thermoguard ice packs to ensure absolute freshness.
This is a completely contactless process for all involved, in line with current Level 4 restrictions.