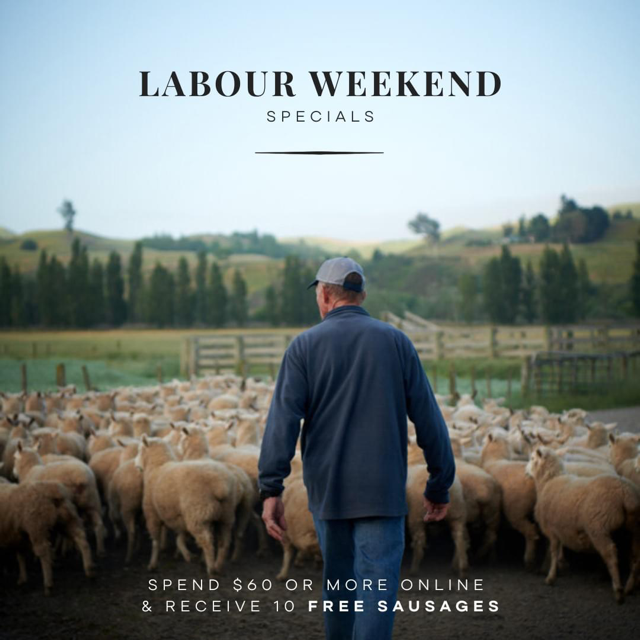 Labour Weekend Free Sausage Promo
Order your Christmas HAM!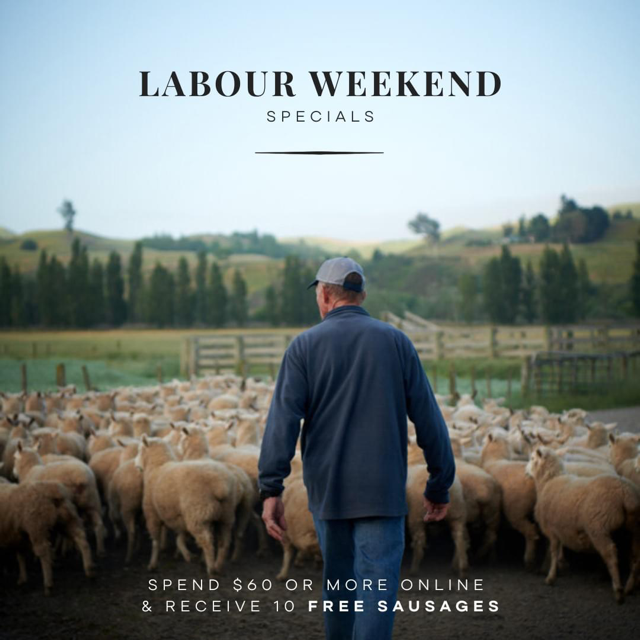 Spend $60 or over online and get yourself 10 free sausages to see you into the Labour Weekend holiday.
* Offer starts Sunday 16th October and finishes Monday 24th October 2022
* valid for online orders only
And……have you ordered your Christmas Ham?
We only make a certain amount each year as we hand prepare them over manuka wood chips, in our 75 year old smokehouse in Waipawa, Central Hawke's Bay.
We can deliver right to your door or you can pick up instore: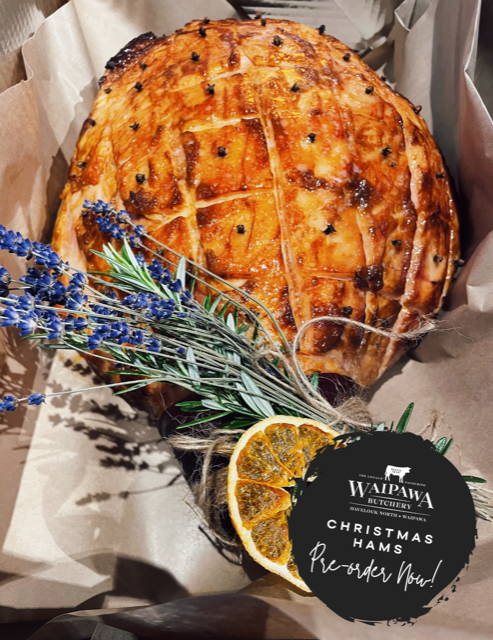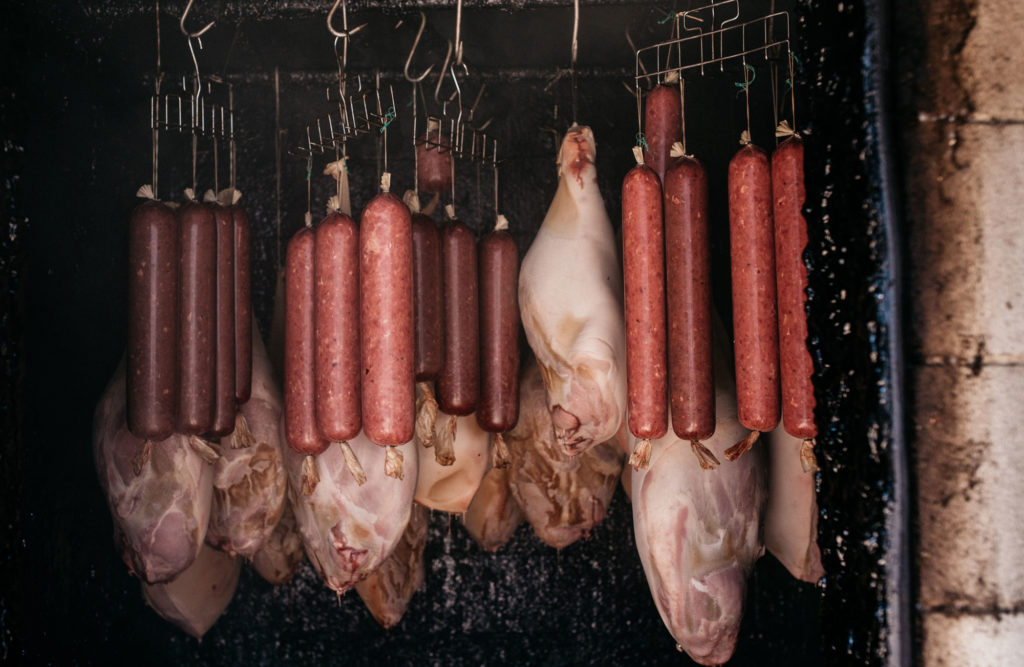 The Butcheries
Christmas is coming!
So you can plan ahead and stock up on our quality beef & lamb, our Christmas hours are below. Please note a slight difference between our Havelock North & Waipawa Butchery opening hours.
Don't forget you can also order online 24/7 Order Online
OPEN CHRISTMAS EVE (Saturday 24th December)
8.00am – 2.00pm
CLOSED – 25th, 26th, 27th
OPEN – Wednesday 28th December 2022
CLOSED: 1st, 2nd, 3rd
OPEN: Wednesday 4th January 2023
Online shopping days for Christmas
The last day of the ONLINE shop before Christmas, will be the 16th of December.
The online shop will remain open to take orders, however, any orders made from the 16thh of December until the 28th of December will not be processed and sent out until the 28th of December.
Remember our two retail shops are open 6 days a week – we have reduced the closing time to 5.30pm each week day in both shops and extended the Saturday closing time in the Waipawa shop to 2.00pm so both our shops have the same opening and closing times.
72 High Street, Waipawa
Monday – Friday 8.00am – 5.30pm
Saturday 8.00am – 2.00pm
4 Joll Road, Havelock North
Monday – Friday 8.00am – 5.30pm
Saturday 8.00am – 2.00pm
ONLINE 24/7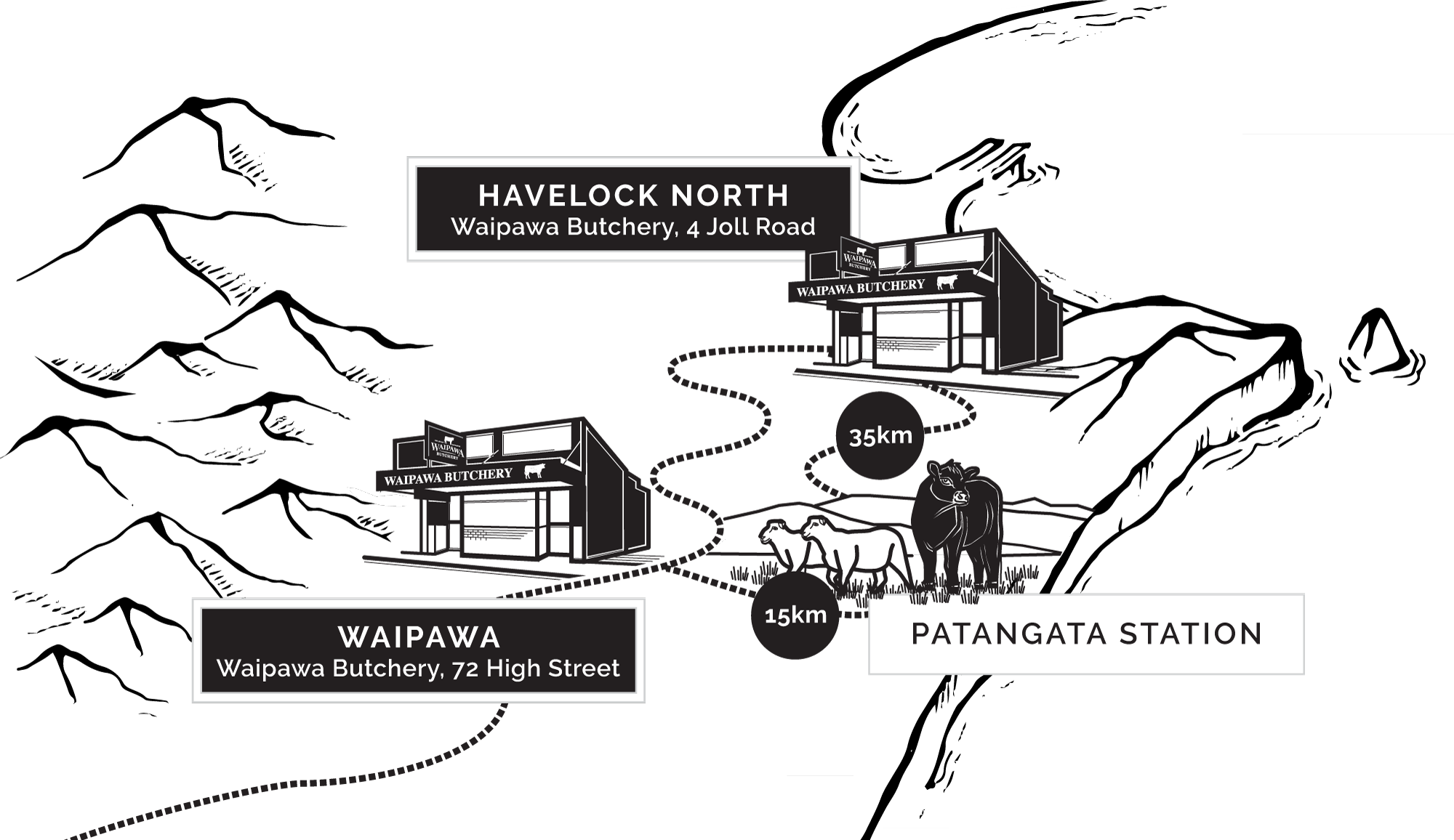 Make sure to get your orders in!
Kind regards
Annabel, Duncan and the WB team x