Don't miss out!
Order early for Christmas
Spend $65.00 or more and receive 10 Free Sausages
*Online Customers ONLY
* Valid until November 30 2022
* Offer starts Sunday 16th October and finishes Monday 24th October 2022
* valid for online orders only
We're serving up something to suit every palette this Christmas.
The decorations are hung, and the table's set. The family's wedged in, pulling crackers and sharing terrible jokes. Salads and roast veg appear as tummies rumble, and serviettes are placed on knees waiting in hungry anticipation. Then we smell that delicious aroma. The chatter stops. A chorus of 'ohs' and claps welcome the star of the show as it takes centre place.
Free-farmed hams, hand-prepared and expertly smoked. Only half our stock is left!
Nothing says 'Christmas' like a traditional Ham. Our dedicated award-winning butchers prepare PigCare™ accredited ham legs in our 80-year-old Waipawa smokehouse, resulting in the most exquisite flavour. Unfortunately, we have limited stocks of this family favourite so get your orders in now to avoid disappointment.
From the country's best free-range turkey supplier to your festive table.
If you love keeping it traditional, then we have the perfect showstopper. Succulent free-range turkeys, naturally raised on fresh green paddocks sourced from gourmet poultry producer Canter Valley in North Canterbury. Unfortunately, we only have 20 available, so don't miss out. Contact us and order now.
Local, natural, delicious. Pre-order your cube roll this Christmas.
At this time of year we buy in extra NZ pure Angus cube rolls to meet customer demand –  sustainably farmed and 100% grass-fed pretty much how our own Patangata Station cubes roll out. The taste of this premium quality Cube Roll is so unbelievably good you'll be going back for thirds. There's a limited amount available, so contact us to pre-order yours today.



The Butcheries
Christmas is coming!
So you can plan ahead and stock up on our quality beef & lamb, our Christmas hours are below. Please note a slight difference between our Havelock North & Waipawa Butchery opening hours.
Don't forget you can also order online 24/7 Order Online
OPEN CHRISTMAS EVE (Saturday 24th December)
8.00am – 2.00pm
CLOSED – 25th, 26th, 27th
OPEN – Wednesday 28th December 2022
CLOSED: 1st, 2nd, 3rd
OPEN: Wednesday 4th January 2023
Online shopping days for Christmas
The last day of the ONLINE shop before Christmas, will be the 16th of December.
The online shop will remain open to take orders, however, any orders made from the 16thh of December until the 28th of December will not be processed and sent out until the 28th of December.
Remember our two retail shops are open 6 days a week – we have reduced the closing time to 5.30pm each week day in both shops and extended the Saturday closing time in the Waipawa shop to 2.00pm so both our shops have the same opening and closing times.
72 High Street, Waipawa
Monday – Friday 8.00am – 5.30pm
Saturday 8.00am – 2.00pm
4 Joll Road, Havelock North
Monday – Friday 8.00am – 5.30pm
Saturday 8.00am – 2.00pm
ONLINE 24/7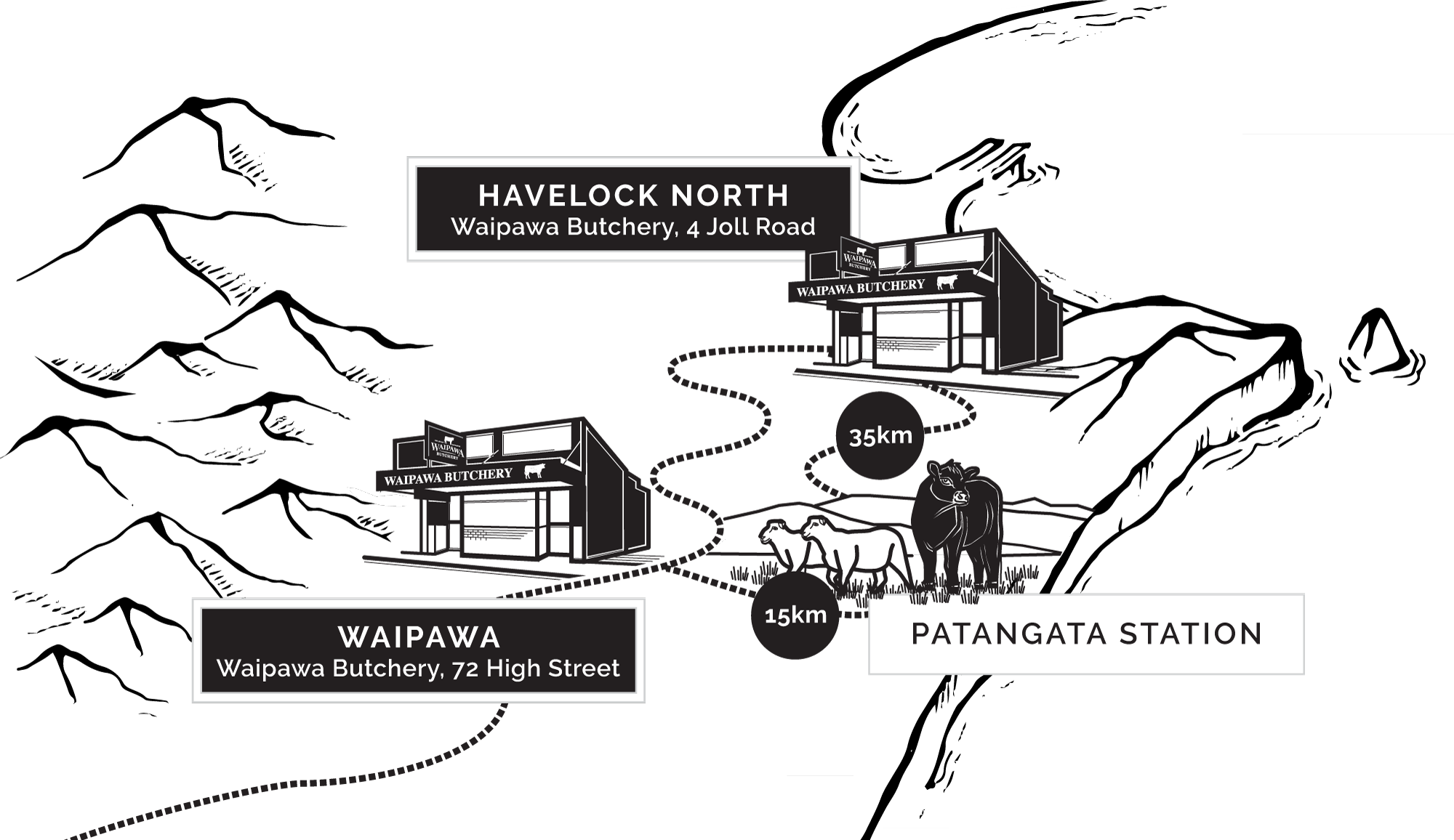 Make sure to get your orders in!
Kind regards
Annabel, Duncan and the WB team x