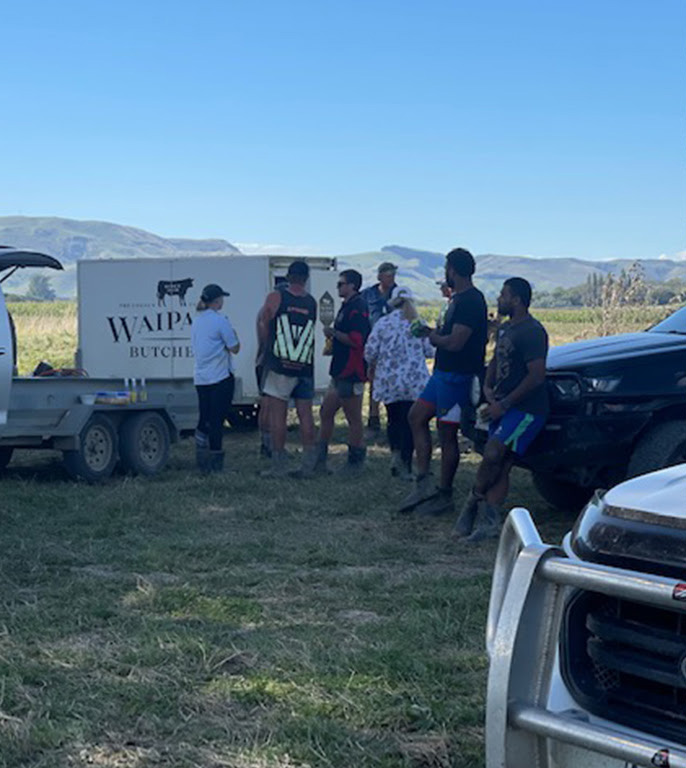 Supporting our communities
in the wake of Cyclone Gabrielle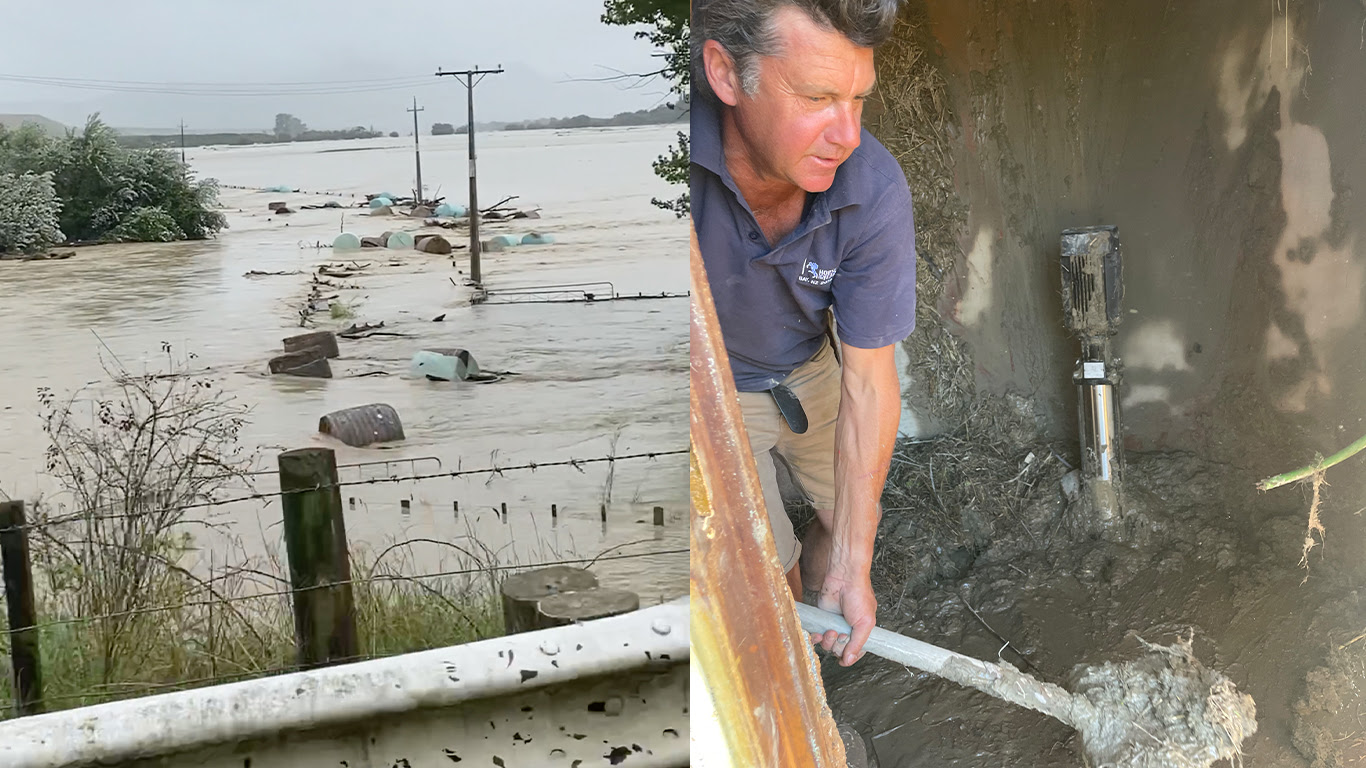 It takes a community to help with the healing.
The past few days have been traumatic for so many, and like many of you, we felt the full destructive effects of Cyclone Gabrielle. The devastation is overwhelming. Part of our beloved farm was underwater. We lost all of our summer crops and our fences, equipment and farm infrastructure have suffered severe damage. Seeing our community and wider Hawke's Bay suffer so much loss has been heartbreaking.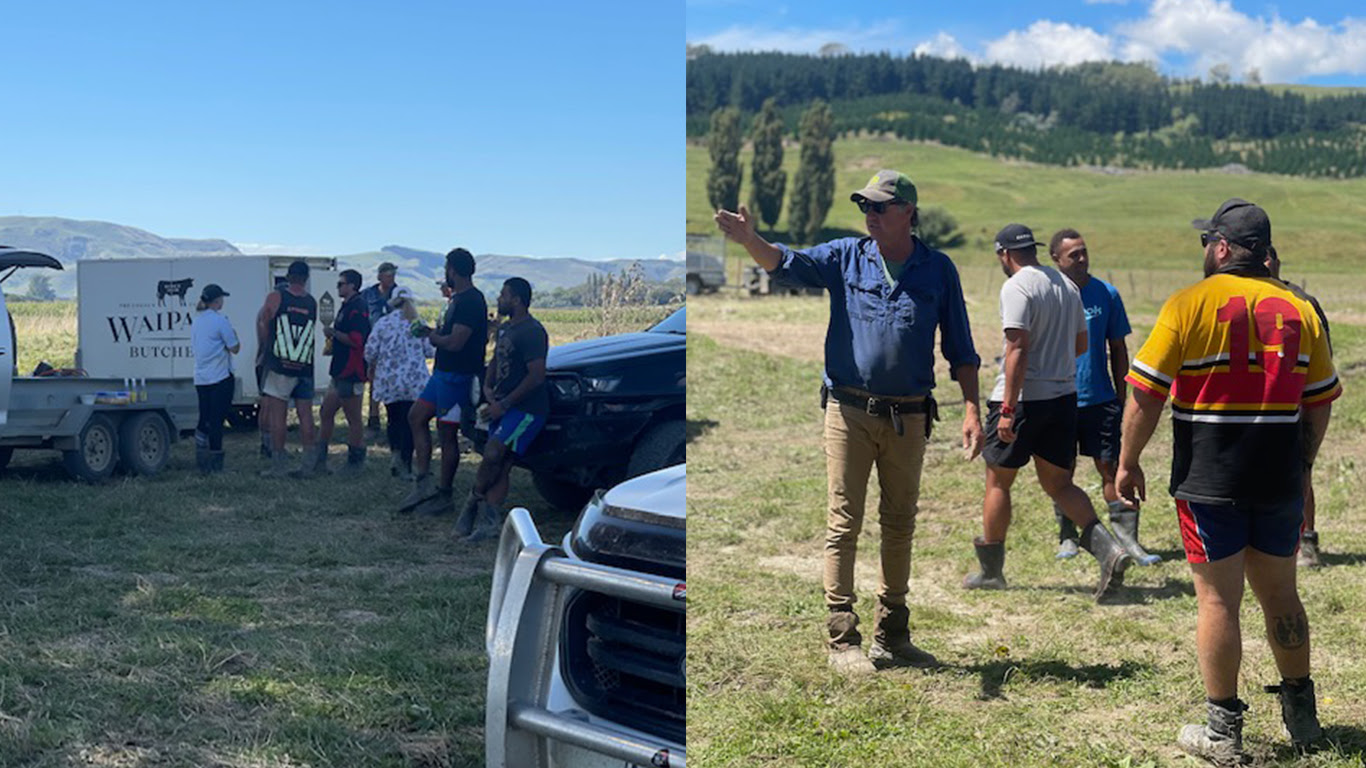 We thank Central Hawkes Bay Rugby & Sports Club, for helping make a dent in the cleanup of Patangata Station last weekend. The selflessness of so many coming to our aid has been incredibly humbling, and we have loved hearing so many similar stories of volunteers coming to aid those who need it most.
We know how hard it is for many of you and want to do what we can to support you. Waipawa Butchery store is fully stocked with all products. You can buy in-store or order online. In addition, we will offer free delivery to any town address in Hawke's Bay (except Wairoa, sadly) or, if you are a rural address, you can use the following address online & collect from: c/o The Strawberry Patch, 96 Havelock Road, Havelock North.
Finally, we will donate $2 from every online order to the Rural Support Trust Givealittle page for the next three months to help support our farmers and growers' flood recovery in our region.
https://givealittle.co.nz/donate/org/rural-support-trust-national-office
We hope you and your families remain safe and well.
Best wishes, Duncan & Annabel, Patangata Station & Waipawa Butchery.

If you order via our website and live in Hawke's Bay, you will still get the option for delivery or pick up from our Waipawa Butchery shop. If you're elsewhere in New Zealand, we will pop your order on an overnight courier to any town or city addresses.
Remember when you purchase from Waipawa Butchery, you are buying true farm to plate quality100% grass fed meat.
72 High Street, Waipawa
Monday – Friday 8.00am – 5.30pm
Saturday 8.00am – 2.00pm
ONLINE 24/7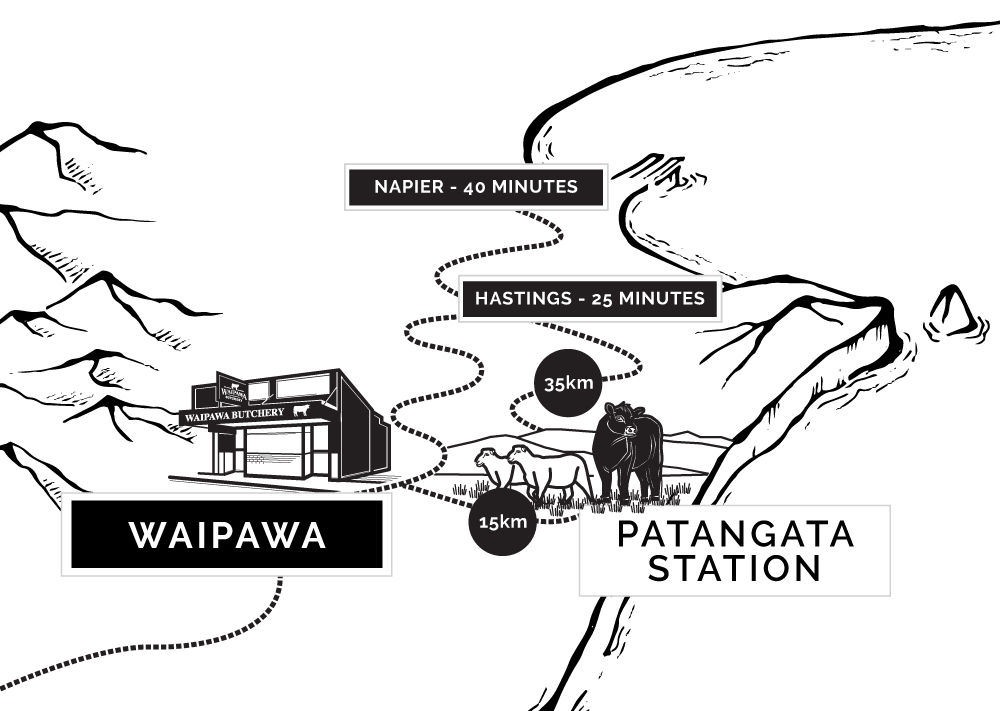 Make sure to get your orders in!
Kind regards
Annabel, Duncan and the WB team x